ENVIRONMENT & RESPONSIBILITY / PET REGRANULATE.
PET bottles and PET containers are environmentally friendly packaging that can be 100% recycled. At EPROPLAST, we also mix the so-called PET regranulate - which comes from the recycling cycle - with virgin PET granulate. Our state-of-the-art plant technology is energy-efficient and economical. Waste heat from our facilities is used to heat our warehouses and offices in winter. Furthermore, the entire production process of PET packaging is many times more energy-saving and environmentally friendly than comparable glass products.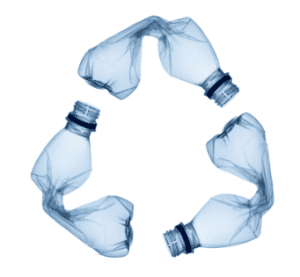 In this section, learn more about PET, its advantageous properties, as well as the numerous and various applications on the market.
If you have any further questions about PET packaging or PET packaging technology, please do not hesitate to contact us.
THE HIDDEN BENEFITS OF PET PACKAGING
Many emotions, few facts
A constant demonization of plastic packaging recently led the Lithuanian EU Commissioner, Virginijus Sinkevicius, responsible for the environment, oceans and fisheries, to a rather unrealistic proposal for an EU-wide ban on disposable packaging! Possible alternatives to plastic packaging are increasingly appearing on the scene, which on closer inspection are by no means to be regarded as more sustainable.

In order to conduct an objective discussion on the topics of packaging and sustainability, figures, data and facts are indispensable. One of the most important parameters is the value of CO2 emissions. In order to obtain a neutral evaluation of this parameter from one of our 500 ml PET hotfill bottles to a glass bottle of the same size, we have commissioned the company ClimatePartner in Munich to prepare a calculation of the aforementioned emissions. Taking into account raw material extraction, production and delivery to the customer, the determination of the necessary values and their comparison produced a clear result.
ENVIRONMENT & RESPONSIBILITY / PET REGRANULATE.
According to a market study by GVM (The Mainz Society for Packaging Market Research), a total of 466.5 kt of PET was consumed for the production of PET beverage bottles in Germany in 2015. However, 121.1 kt of recycled PET (rPET) was already used in this. 
This corresponds to a share of almost 26%. Taking into account exports of filled bottles abroad and imports of foreign products into Germany, the consumption of PET for beverage bottles was 477 kt. Considered across all collections (returnable bottles, PET-cycle, Dual Systems, etc.), 456.4 kt of PET was collected again in Germany and this corresponds to a collection rate of 95.7%. If only the collection rate for returnable PET bottles is considered, this is almost 99%. This means that PET as a packaging material has by far the highest collection rate among plastics.
Total PET beverage bottle consumption in Germany
Total PET bottle collection in Germany
Recycling input in Germany & abroad
Recycling output in Germany & abroad
From the collected PET volume, a total of approx. 95% recycled PET (rPET) was recovered for reuse. Approx. 34% of the recycled PET is used for bottle-to-bottle applications. The rest is used for the production of fibers, films, packaging tapes, injection molding applications and also non-food PET bottles (cleaning agents, chemicals). In the meantime, the demand in Germany and Europe for recycled PET exceeds the supply. The sale of used plastics to Asia practically no longer takes place...
Total output rPET in Germany
Usage: Films, fibers & others
Just to give you an idea of the dimensions. In Germany, a total of 477 kt of PET was consumed for beverage bottles in 2015. In China, the comparable quantity is around 5,000 kt, i.e. more than 10 times as much. Considering that there is no collection system in China comparable to that in Germany, it is clear where marine littering comes from.
Consumption of PET in China (2015)
Consumption of PET in Germany (2015)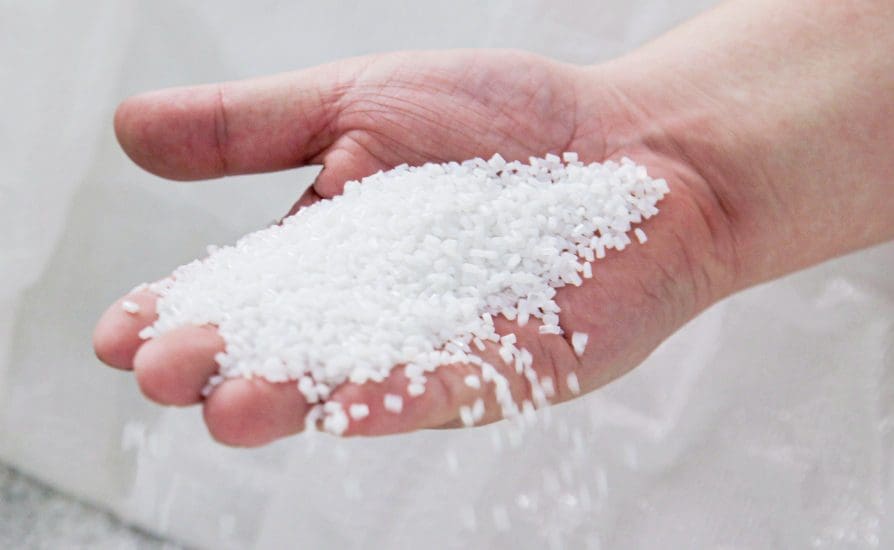 THE CLOSED RECYCLING LOOP THROUGH THE USE OF RECYCLED PET
In the manufacturing process, there is process-related waste due to washing and sorting. This material (caps, labels, packaging bags, etc.) is used for low-grade applications. Therefore, approximately 70-80% of recycled PET is obtained from old bottles. Of course, the quality of the material is not improved by constant recycling. The molecule chains become shorter and thus more difficult to process. For sustainable production it is important that virgin material is always mixed with recycled material.
Therefore we have decided to use 50% recycled material.
ECO BOTTLE SERIES WITH RECYCLED PET
As an option to bottles made of virgin material, EPROPLAST GmbH now offers all bottles with the 24/410 and 28/410 thread with a 50% recycled PET content.
The use of recycled PET has an influence on the intrinsic coloration. The transparent material gets a slightly darker shade of gray. Therefore, many bottles with recycled PET are produced with a coloring agent.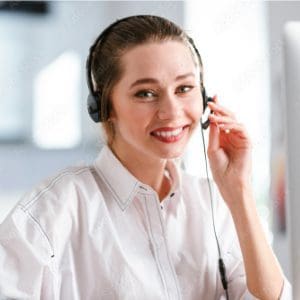 No problem at all! If you need a quote or more information, we'll be happy to help.